In recent years, Steubenville Catholic Schools implemented many new award-winning academic programs and continued to strengthen the many great extra-curricular programs offered to students. Another key initiative was creating a Director of Advancement position for the schools with the overall task being to create and coordinate various fundraising efforts among the alumni network, business community and beyond. Following best practice models, Fr. Thomas Nau spearheaded the creation of a Foundation and recruitment of inaugural board members in 2017. The new organization, formally titled the Steubenville Catholic Schools Foundation, is already having an impact as a key partner in the Schools' overall fundraising structure.
Foundation board members are chosen for their passionate commitment to our Schools as well as their reputation as a business, family, and/or faith leader in the greater Steubenville area. Board members are expected to actively engage with the community as an ambassador for our Schools, while always sharing the many benefits of financial contributions directly to the Foundation. The Foundation is a critical vehicle to assure graduates and all who love Steubenville Catholic Schools that financial gifts will yield results and benefits to students for generations to come. The Board of the Steubenville Catholic Schools Foundation is composed of 8 individuals of diverse professional backgrounds, ensuring a wide range of viewpoints and expertise so as to best provide for the long term management, administration, investment, and distribution of Foundation assets for the betterment of our schools and the students that make them great. Board members work diligently to ensure that Foundation assets are managed and invested so that generations of students of the Steubenville Catholic Schools system can forever reap the benefits of our benefactors' selfless contributions.
We are very proud of the Steubenville Catholic Schools Foundation's initial success. After less than two years from commencement, the Foundation has accrued nearly $80,000 in assets under its management and has been fortunate to distribute scholarships totaling $3,000, with the principal assets never having been touched for these scholarship distributions. Please contact board President, Matthew Provenzano at 304-374-8004 or [email protected], or Vice-President, Adam Martello at 740-317-0193, to learn more about the Foundation and Steubenville Catholic Schools' fundraising efforts. Your investment in our Schools is your gift to our future. It is a partnership that we treasure, and we are always available for detailed discussions regarding your financial giving options.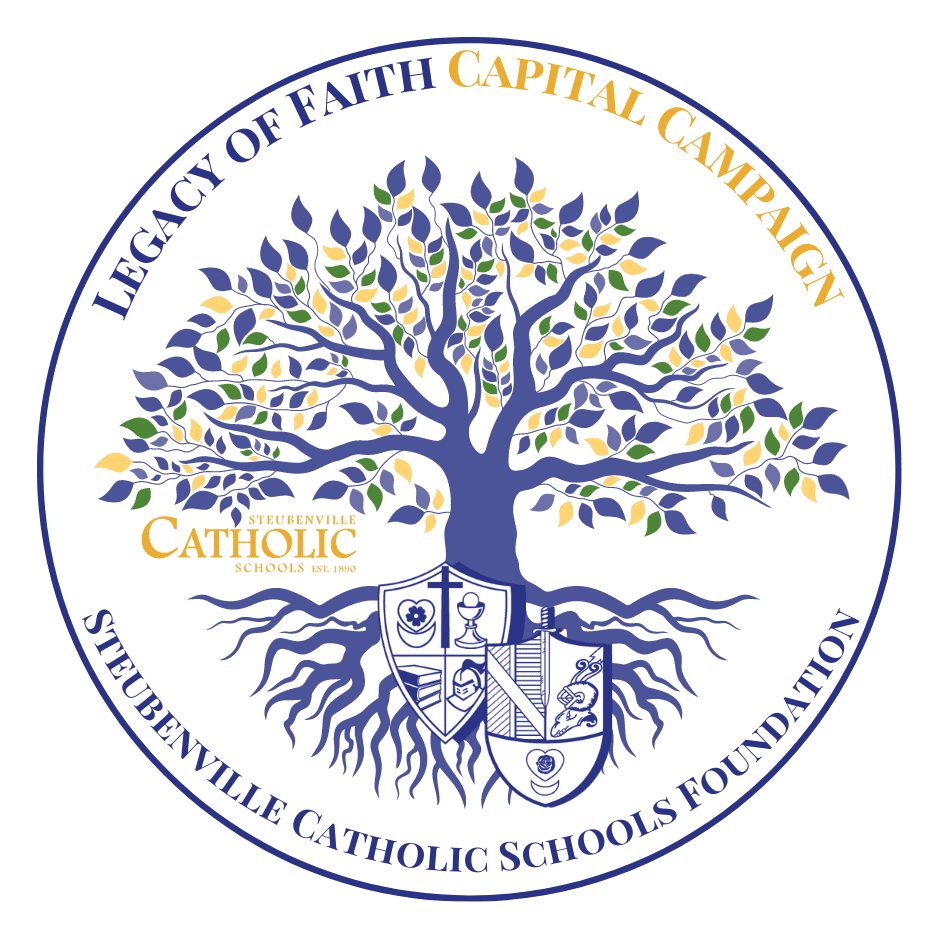 Steubenville Catholic School (SCS) Foundation:
Matt Provenzano, President
Adam Martello, Vice-President
Brian Joyce, Treasurer
Rena Bolger, Secretary
Other Foundation members are: Dr. Michael Martello,
Paul Carapellotti, John Balzano and Elizabeth DiGregory